Our Wine Shop
Alongside our international wine freight business runs the Vineyard Connection Shop.

With views onto the vineyards of the Simonsberg and across to Cape Town, our wine shop houses an array of over 500 South African wines. From Platter 5 star winning labels, long standing producers and tiny boutique wineries b to the more left field Swartland producers, our selection is constantly evolving.

Our strong foothold in the industry, built over two decades of business, has given us access to some of South Africabs finest and most unique wines and producers.

Whether you're looking for a bottle or two to drink today b anything from an easy drinking white to a high end red or MCC b or would like to invest in several cases to add to your cellar, webre happy to advise and welcome you to our Stellenbosch shop.
from our customers
I can honestly say that I have never been disappointed in their selection of fantastic wines that I have received twice yearly from their warehouse.Andre from UK
Excellent service! Thank you.Peter, Kenilworth, South Africa
The wine has arrived this morning and again thank you for your time and we enjoy spending time with you choosing themAnita
A big thank you to you and your team for such a great job getting the wines for me and then delivered!Andrew - Japan
Super service, as always.Rex - Kampala
We appreciate the excellent work of TVCHans and Brian - Germany
We have never before had an order that has been handled so efficiently!Brian and Hans Wineclub Germany
Thanks again for making all of this possible!Ralph, Netherlands
This is a fantastic spot to grab some shippers ("polys") to take wine back with you as checked luggage.Steve
Fantastic collection at reasonable prices. The lady who served us was very knowledgeable and took the time to discuss options. The wines did not disappoint.Erna
Thank you very much for the great Service and for the Extra Bottles. The Shipment has arrived today and we all are very happyTom in Switzerland
Latest from the shop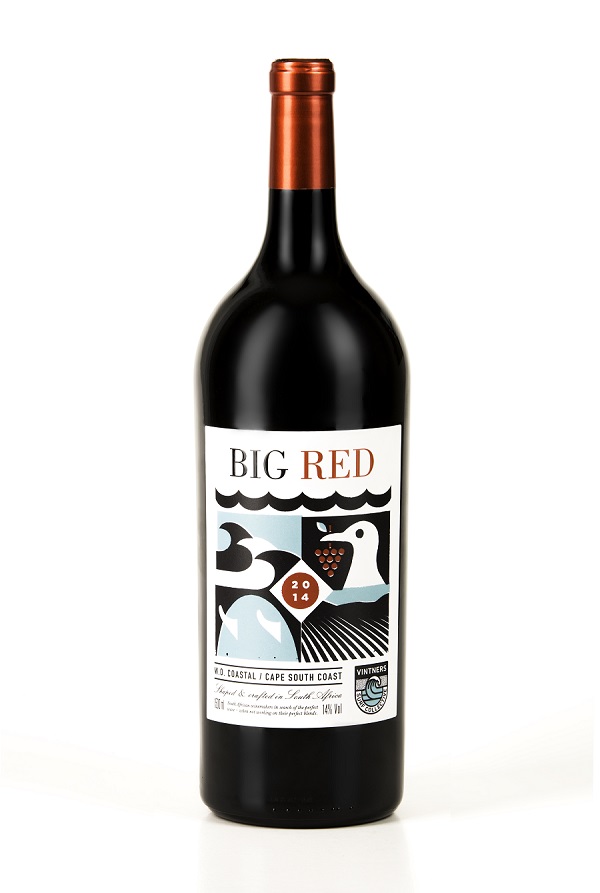 Surfing Vintners Big Red and Surf4Life
In 2000, a group of winemakers who surf held a contest at Onrus River near Hermanus. This event, known as the Vintners Surf Classic, has grown in size and stature and 18 years on has become an important feature that embraces two of our greatest passions - surfing and wine. The "entry fee" to participate in the Vintners Surf Classic is 5 litres of wine. The various batches are then blended and bottled in 1.5 litre magnums of BIG RED for the contestants, sponsors and for some charity fundraising. As all the wines, barrels, packaging materials and analyses have been donated, the entire proceeds from the sale of BIG RED will go to Surf4Life. Get your bottle at our wineshop now, and support this great cause that introduces disadvantaged people to the wonderful world of surfing.